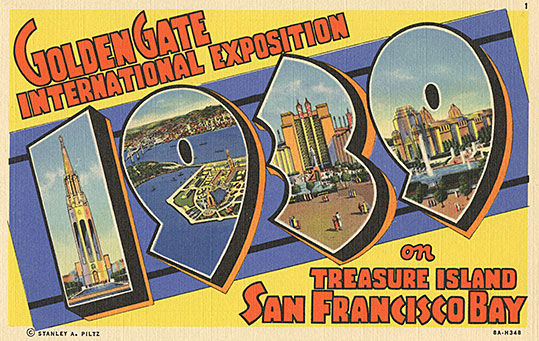 WISH YOU WERE HERE

Visit the 1939 - 1940 Golden Gate International Exposition through picture postcards, photographs, and videos. This ongoing exhibition, located on San Francisco's Treasure Island, was organized by the
Treasure Island Museum
and can be viewed at The Winery-SF and the Treasure Island Museum Gallery. The exhibition features postcards from the collection of guest curator Kathryn Ayres, Vice President of the San Francisco Bay Area Post Card Club, as well as from the collection of the Treasure Island Development Authority.
In the galleries, visitors experience the fair through about 150 picture postcards, brochures, the Official Guidebook, vintage footage of visitors attending the fair, and video interviews of people who remember attending the fair. Exhibition hours...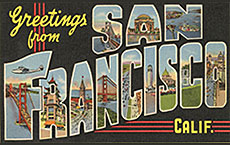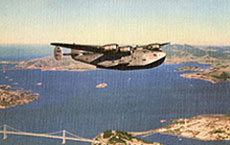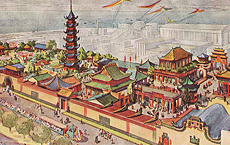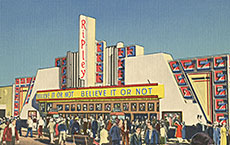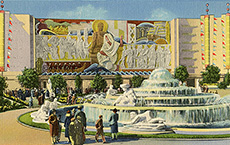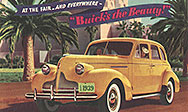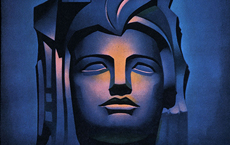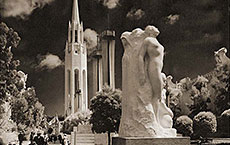 ---
GREETINGS FROM THE GOLDEN GATE INTERNATIONAL EXPOSITION

In mid-20th century America, postcards were an inexpensive, widespread way to communicate, serving much the same function as emails or text do in today's high-tech world. People who attended the Golden Gate International Exposition in 1939 in 1940 mailed the folks back home postcards of the magnificent colored lights, garden courts, exotic pavilions, art exhibits and amusements on Treasure Island.
Read more...
POSTCARDS FROM MY FATHER

In February 1939, the month that the Golden Gate International Exposition opened, my father, Red Ayres, celebrated his twentieth birthday by travelling from his native Visalia to see the Treasure Island fair. He was amazed; his voice was filled with awe as he described the multi-colored lights that illuminated the beautiful grounds.
Read more...
SPECIAL THANKS TO OUR SPONSORS FOR THEIR GENEROUS SUPPORT AND CONTRIBUTIONS


Wish You Were Here! Postcards from the Golden Gate International Exposition is presented by the
Treasure Island Museum.

Exhibition Hours
Treasure Island Museum Gallery: Monday - Friday, 8:30 am - 5 pm
Building One, Room 111, Avenue of the Palms, Treasure Island, San Francisco, CA

The Winery-SF Gallery: Most Wednesdays - Saturdays, Noon - 4 pm,
and Treasure Island Flea Market Sundays.
200 California Avenue, Treasure Island, San Francisco, CA

Hours are subject to change, so please check our calendar before coming.

The exhibition and all events are free and wheelchair accessible.

Donations to Treasure Island Museum Association are tax-deductible.