Helen Lyall | Clothes for Women
650 Main Street, Napa, California
707 252-7400

Visit Helen Lyall for a most unique and elegant shopping experience. Includes personalized service, wardrobe consultation, lunch, free gift wrap and more. Featuring some of the world's greatest designers. Our corporate gift program offers executive convenience. Your personal shopper will choose the perfect item, gift wrap it, and ship it...and you never have to leave the office!
Store Hours
Monday - Saturday 10 to 6..Sunday 11 to 5
Helen Lyall | Ageless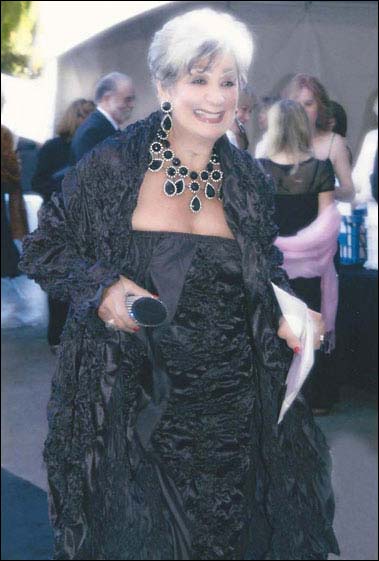 Born to Lebanese immigrants in Superior, a small copper mining town in eastern Arizona, Helen, her parents, and eight siblings lived in a few rooms at the back of their family store, Mitchell's Dry Goods. They sold everything from thread and fabric, to work boots and moccasins, to baptismal gowns and confirmation dresses. Her interest in merchandising and fashion began at an early age.

A good student, Helen was active in school activities and sports, both in high school and college. After attending the University of Arizona, she pursued her career goal and moved to New York City and graduated from Tobe Coburn School of Fashion.

Her career began at Abraham Strauss in Brooklyn. She later moved west and worked at The City of Paris in San Francisco and in Vallejo. Her reputation grew during her years at James Sears in Vallejo when women from neighboring counties sought Helen's fashion influence. Eventually she opened the store that bears her name, thirty five years ago.

In the ensuing years she has provided special occasion wear for hundreds of women in the San Francisco Bay Area and beyond, worked on cruise ships as a fashion lecturer, and became known for the glamorous extravagant fashion shows she produces. Her fashion shows support charitable organizations and help raise money for many causes including the Lilac Children's Hospital, Napa Valley Symphony, Valley of the Moon Boys and Girls Clubs of Sonoma, and the St. Francis Yacht Club Foundation.

Helen shops the European and U.S. markets to bring her clientele the most current fashion trends. In this hectic world, her personal service and wardrobe coordination by appointment is a treat. Visit our new location: 650 Main Street, in beautiful downtown Napa, where Helen's beauty and style continues to be reflected in the work she loves and shares with us.